Big Church Made Small
Our desire is for everyone to find lasting community, and we believe that everyone who calls Passion City Church D.C. home should join in community groups. Community Groups are an essential part of the life of our House, especially in this unique season. These groups are intentionally designed to not only give everyone at Passion City Church a place to belong but also a place to be encouraged and strengthened in their journey with Jesus. We believe we all grow in the context of community, and we have now made it easier than ever to take part!
Fall 2023 COMMUNITY GROUPS
Our Community Groups meet every other week at five different locations across the DMV. On these nights, you will hear a brief teaching and have the opportunity to discuss its relevance to our lives along with a group of other believers in your neighborhood. Your groups will share life, pray together, and build community with one another.

Join us at one of our five locations on either Tuesday or Wednesday nights at 7:30p!

Every other Tuesday @ 7:30p
Sept 12, Sept 26, Oct 10, Oct 24, Nov 7

ALEXANDRIA
ALX Community Atrium
277 S Washington St Alexandria, VA

DUPONT CIRCLE
Expansive Dupont
1201 Connecticut Ave NW, Washington, DC

MARYLAND
Berwyn Heights
8911 60th Avenue, Berwyn Heights, MD
Every other Wednesday @ 7:30p
Sept 13, Sept 27, Oct 11, Oct 25, Nov 8
CAPITOL HILL
The Yard Coworking
700 Pennsylvania Ave. SE, Washington, DC

ROSSLYN
We Work Rosslyn
1201 Wilson Blvd, Arlington, VA
Family Groups
Your Family Group is a small group of people with whom you commit to meeting to "stir one another up to love and good works." Your group will practice spiritual rhythms of confession, prayer, hospitality, and encouragement together while being guided by a weekly Family Group Guide. Family Groups meet on Community Group off weeks, and each Family Group meets at a date and time that works best for them! You can sign up for a Family Group or register your own Family Group on one of our Community Group nights.
More Information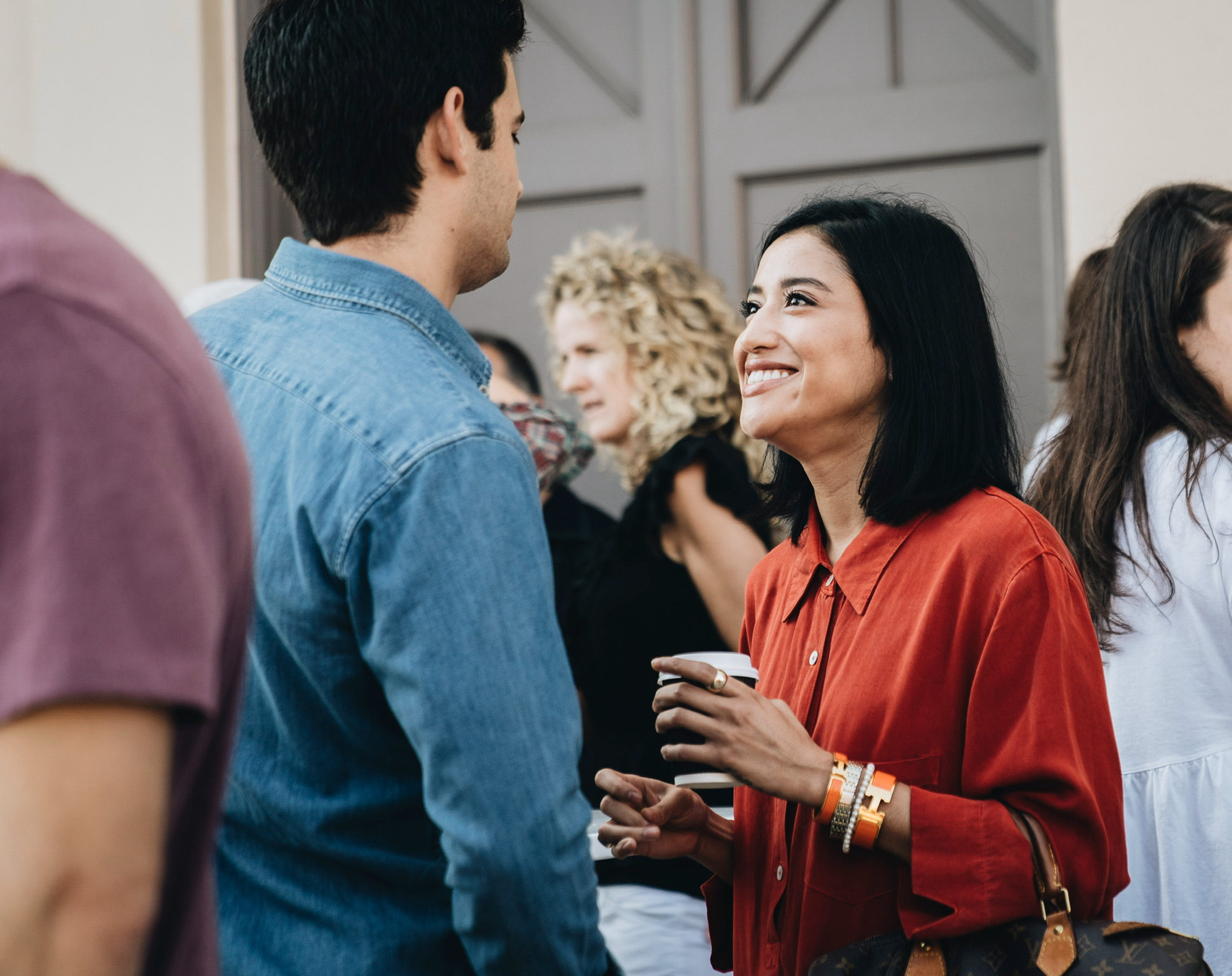 What is Community Group?
Community Groups are gatherings of people from Passion City Church that meet throughout the DMV. During these get-togethers, you will hear a brief teaching and dig into Scripture with a group of about 6-8 people. Your groups will share life, pray together, and build community with one another.
Have questions about Community Group? Email us at dccommunitygroups@passioncitychurch.com.
Frequently Asked Questions
01
DO I NEED TO REGISTER OR RSVP FOR A COMMUNITY GROUP?
No, you can just show up to any Community Group!
02
CAN I CHANGE THE COMMUNITY GROUP I ATTEND?
Yes! We encourage everyone to attend the Community Group most near their neighborhood. However, you are welcome to attend one closest to your work, your school, or one that best fits your schedule!
03
IS COMMUNITY GROUP THE SAME AS FAMILY GROUP?
No. Community Groups are designed to connect with people in your part of the city! On these nights, you will hear a brief teaching and have the opportunity to discuss its relevance to our lives along with a group of other believers. Your Family Group is a small group of people with whom you commit to meeting consistently to "stir one another up to love and good works" on CG off weeks. You can learn more about Family Groups at passioncitychurch.com/dc/familygroups